How to get a quick quote ?
If you can identify a staircase that is similar to what you are looking for from our online library of staircase plans we can give you a price over the phone based on that particular staircase layout and the material specification you require.
Staircase Plans.


Phone 01952 608853 for a Quotation
Fax 01952 228679
Quality Staircases from Stairplan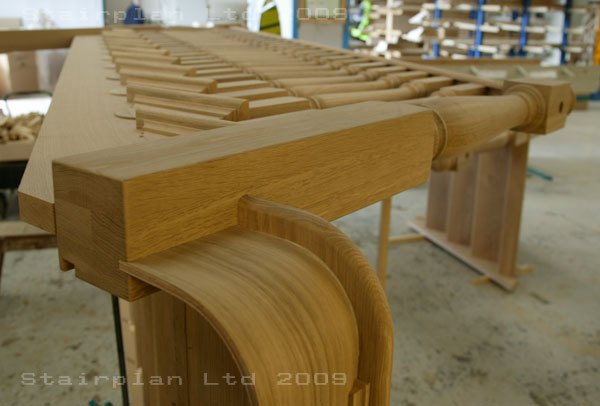 Brooklyn Specification Oak Cut String Staircases from Stairplan offer a uncompromised feel of quality.
Our staircases get Pre-Assembled in the Factory before being dismantled into sections that are suitable for delivery and access to the property this ensures quality and makes the installation easier for the installer.
One of the main reasons for Stairplan's success is repeat business - Builders who have had staircases off other suppliers clearly know the difference and return consistantly, when comparing "like for like" quotations you cant compare the quality and installation time savings.