These are the sections of wreath prior to hand finishing.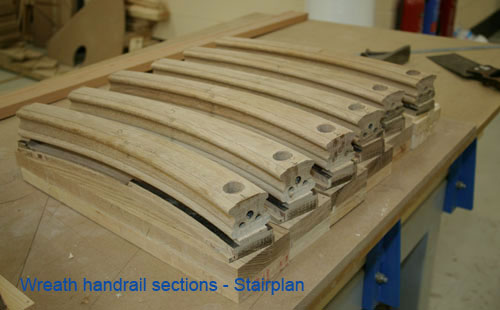 Here you can see photo's of the handrail assembled as far as possible ready for shipping.





This is a picture or the same wreath handrail sections showing the joint from the top on the left and from the bottom on the right.
We have got some photo's of the handrail after installation.