We produce high specification bespoke staircases like the X-Vision staircases above to simple straight staircases as shown below.
Our passion for quality remains on all staircases we produce - The Craftsmans Pine staircase above is one of the finest quality softwood staircases you can buy and they are very competitivly priced for staircases of this quality.
Stair Parts
At Stairplan we also offer Handrail, Spindles, Newel Posts and other stairparts if you are looking to replace your existing staircase balustrades. We have a number of Online Stores offering the various ranges, these include.
TradeStairs.com - Our Leading online store for Basic Staircases and a Full Range of Stair Component Parts for Balustrading.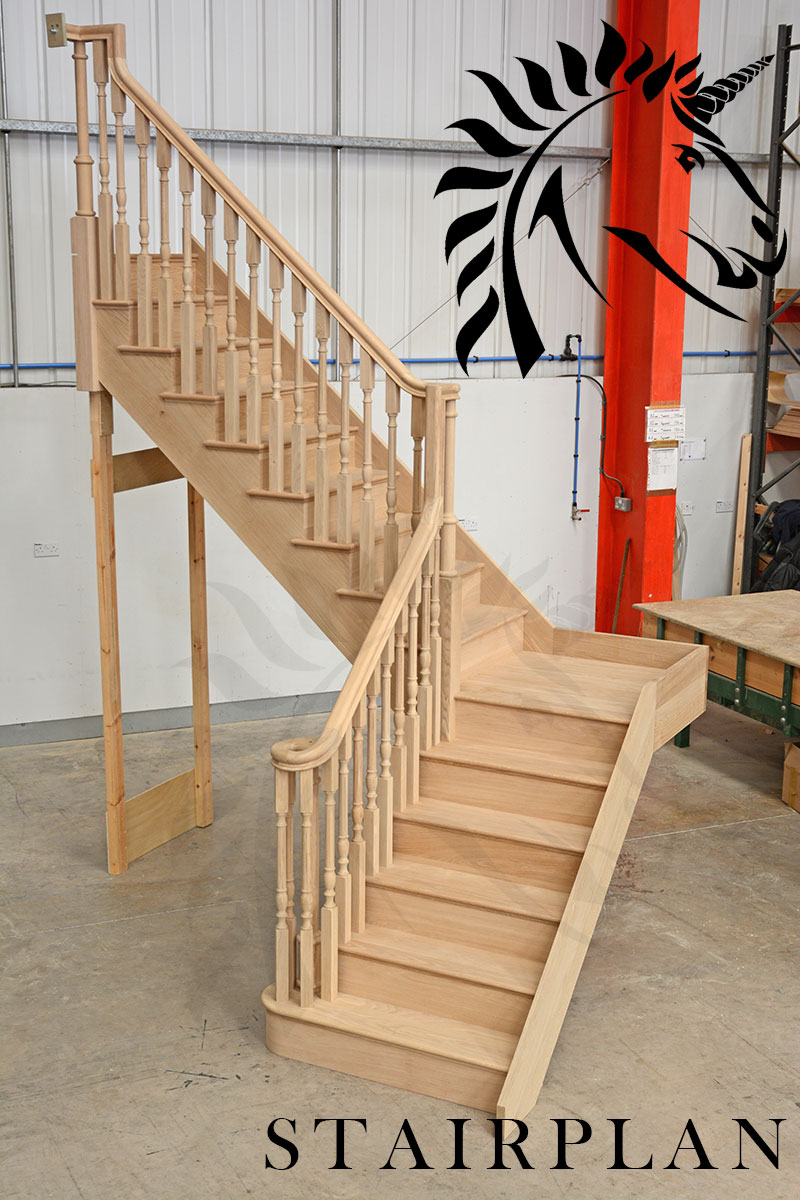 Above you can see a Bespoke Oak Cut String Staircase with continuous handrail and a ascending volute detail to the handrail the bottom step is a curtail entry step.