This stiarcase has our new style balusters on the staircase - these have a oak section at the top and the bottom of the baluster and a stainless steel section in the centre 500mm long.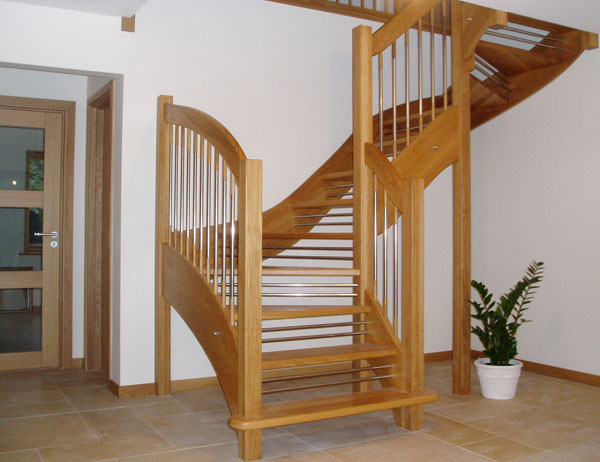 Twin riser safety bars.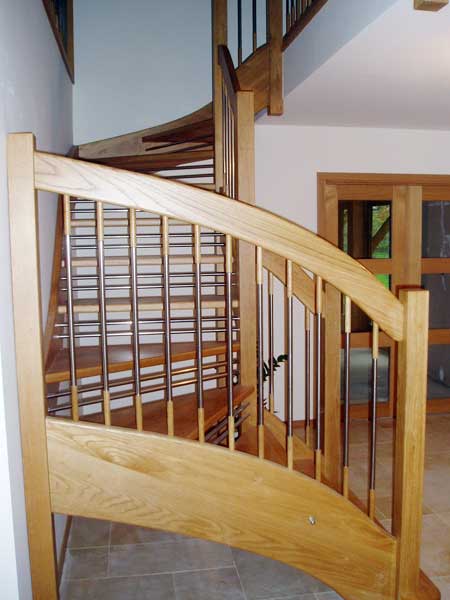 The benefit of the european style is it can follow the curve of the stair strings.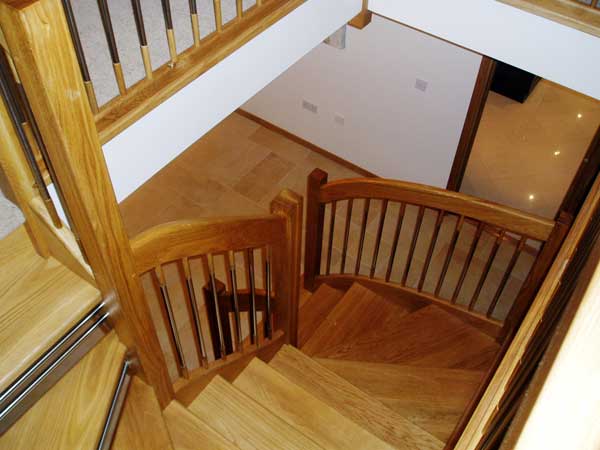 The balusters are drilled directly into the strings and the handrails removing the need for fixing brackets..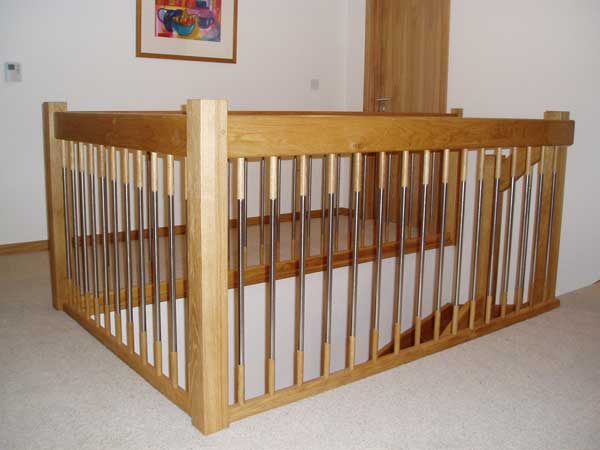 The landing handrails are supplied to give you a 900mm handrail height.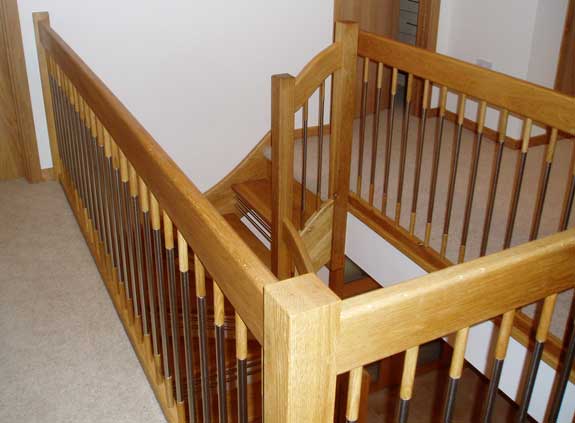 This photo shows the new style balusters.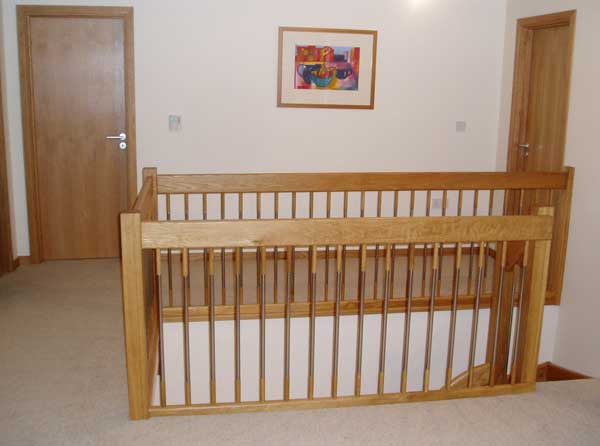 Also look on
New Pages